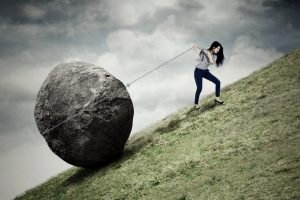 During my time as the social worker, my partner opened about being pregnant as a teen. She as a client stated that she was 15 when she first got pregnant and had her first child at 16. She went on to elaborate on the situation by stating that she found out she was pregnant in March 1995 and gave birth November 1995.  Client stated that her mom didn't speak to her until October 1995. I as the social worker applied elaboration by asking leading questions. Client elaborated by stating that her Mother was upset, and disappointed because her daughter was now a teen mom. She went on to say that she moved out of mother's house at 19 and Currently does not speak to her mother.
Containment was applied in the sense that no uncomfortable or any unprofessional questions were asked. Client also stated that he applied containment because her mother comes in and out of her life. Client stated that she felt that this is unfair because her mother communicates with her other siblings. She is also upset at the fact that her mother does not speak to client's children. As a result, Client has blocked off her mother since 9/2018. We continued to hold the focus on her relationship with her and her mother. Client informed me that her sister has claimed that mother has attempted to contact her but client claims that is false. Client claimed that her mother is not blocked on her children's phone. Client felt that her mother's instability caused instability in her life. As a result, client feels that this has caused her not to be able to have healthy relationships with other people. Client also informed me that she does not know her birth father and her mother is withholding that information.
Client stated that she never had a stable relationship with her mother. Client stated that she did not know her mother until the third grade. Client stated that it could be possible that her mother was incarcerated when she was younger due to rumors that she heard and the lack of her mother's presence during childhood. We are summarizing by stating that Client feels that she applied containment by blocking her mother from her phone. We held the focus by zeroing in on the relationship with her mother and her background. Client went to counseling and self-reflection. Client stated that she has never attempted to apply a spiritual aspect to it but is willing to try.
As the client I spoke about my grandfather. The challenge was possibly reliving that memory, since speaking on his death is hard at times. This might apply with clients, if they find it difficult to speak on certain sensitive subjects. I believe my experiences with dealing with the loss of a close relative would be helpful in my work with Sheila.