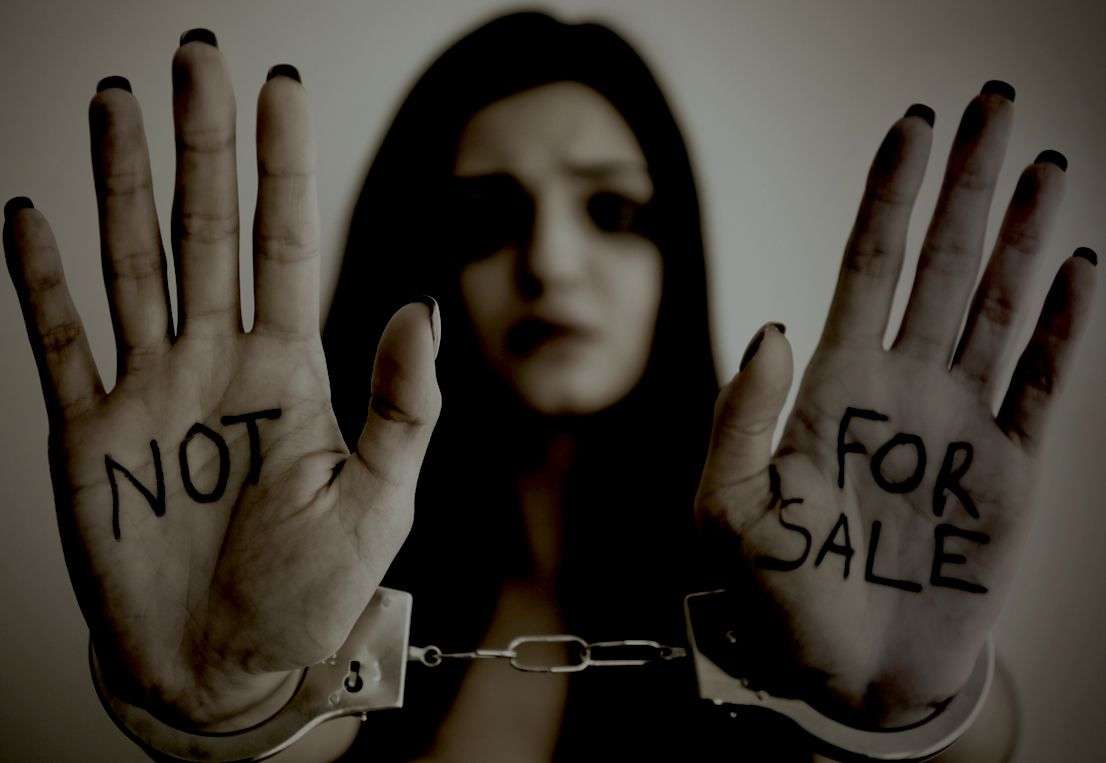 "The Great American Pass Time"
Sex Trafficking (The Cause, Effect, and Aftermath)
By Rickard Jean-Noel
There is an often-overlooked epidemic occurring within the United States. One that many do not seem to know about or downplay as if it's not as bad as one is to think. Unfortunately, it is one of America's many dirty little secrets. The topic at hand is Sex Trafficking or Human Trafficking as some would say. Sex Trafficking is defined as "the modern-day form of slavery in which a commercial sex act is induced by force, fraud, or coercion or in which the person induced to perform such an act is under the age of 18 years (Trafficking Victims Protection Act (TVPA) of 200, pub. L. No 106-386, Section 103(8)(A). The term commercial sex act means "any sex act on account of which anything of value is given to or received by any person, this is according to "22 USCS § 7102(3) [Title 22. Foreign Relations and Intercourse; Chapter 78, Trafficking Victim Protection]". According to "Share Hope International" (https://sharedhope.org/the-problem/what-is-sex-trafficking/) , this "includes prostitution, pornography and sexual performance done in exchange for any items of value, such as money, drugs, shelter, food, or clothes. In other words, these individuals are being finessed, manipulated, or forced into sexual servitude and are often coerced into a situation where they feel there is no other way out. The sad reality is that it is often children that are being taken advantage of, and its children being used by adults to satisfy their sick adult desires.
According to the film "Sex Trafficking in the USA" by filmmakers Nicholas Kristof, Sheryl WeDunn, many children are being sexually abused, sold, and, forced to have sex by family members. In the film, "Sex Trafficking in the USA", we come across a woman by the name of Shana Goodwin who was sexually abused by her grandfather for as long as she could remember, then later sold by her mother to a pimp at the age of 12 for drugs. From the age of 12, Shana Goodwin remains a sex slave up until adulthood when she is finally able to escape and receive help. She now attempts to help other women get off the streets that are in a similar situation that she was once in. According to Finkelhor, D. (2012), (Characteristics of crimes against juveniles. Durham, NH: Crimes against Children Research Center) 90% of the children wo are victims of sexual know their abuser, and only 10% of the sexually abused children are abused by a stranger. About 60% of the children who are sexually abused are abused by people the family trusts, 30% are abused by a family member, and 1 out 10 children will be sexually abused by the age of 10 (Finkelhor, D. (2012).
One common factor that often leads to sex trafficking or someone being forced into sex trafficking is drug abuse, this is according to the video "Sex Trafficking in the USA". In the film we witness how a young lady's mother was addicted to drugs and would sell he daughter for drugs. Upon the first time she sold her daughter for sex, she injected her with drugs via a needle. This event created a cycle of drug and sexual abuse for the victim. Drug addicts often are dependent on drugs which leads to them doing desperate things. An example of this would be the story of Jamie Simms, who recorded herself molesting her 3-year-old child so that she could sell the child pornography online to purchase drugs (Josh Magness 2018, Miami Herald).
Many would say that a simple solution to this remove a child that is being sexually abused from the home and place them into foster care. Unfortunately, there is a large population of children being abused in foster care. According to "The Prevalence of Child Sexual Abuse in Out-of-Home Care: A Comparison Between Abuse in Residential and in Foster Care" ( Saskia Euser, Lenneke R. A. Alink, Anne Tharner, Marinus H. van IJzendoorn, Marian J. Bakermans-Kranenburg, 2013)  a study conducted in 2010 by 264 professionals working in residential or foster care systems, it was discovered that 3.5 per 1,000 children had been victims of child sexual abuse. Another study according to "MCN. The American Journal of Maternal Child Nursing" (Dowdell EB, Cavanuagh DJ, Burgess AW, Prentky RA, May-June 2009), a study of 155 female children and adolescents (age 4-17 years) who were in foster care were evaluated. The results of study showed that 84% of the girls had been physically abused and 81% were sexually abused, while 68% were abused by more then one person.
With the changing of times and the advancement of technology, we see that social media and the internet has also become a tool for sex trafficking. In the film "Sex Trafficking in the USA" we see a woman by the name of Maria, a mother whose 15-year-old daughter was missing, but was found online being trafficked online but was successful returned home. We also saw a young lady by the name of Savannah who was online and ended up being trapped by a "sugar-daddy' and sold for sex multiple times. Savannahs mother was also a victim of sex trafficking and was sold for drugs in her past as well.
According to the film "Sex Trafficking in the USA" 1/7 children between the ages of 10-18 run away and 75% are female. 300k girls go missing a year and 100k are sold for sex. It is not only poor run away, but also children from middle class families falling victim to sex trafficking. Many of the children that are sold into sex trafficking have little to no education. Men buying sex is the biggest part of the problem. According to the film, places such as Chicago are conducting "annual nationwide Day of John Arrest to crack down on the buyers of sex. "About 15% percent of American men purchase sex regularly", but the women selling sex are often penalized more then that men, this is according to the film "Sex Trafficking in the USA" There are things being done to combat and help rehabilitate this problem such as the "Thistle Farms, which provides survivors with a full range of services necessary to their healing as well as essential job skills. There are also many nonprofits and government agencies working to stop this, because together we can make a change.
Reference Page
Sex Trafficking in the USA, Nicholas Kristof, Sheryl WeDunn
Trafficking Victims Protection Act (TVPA) of 200, pub. L. No 106-386, Section 103(8)(A).
22 USCS § 7102(3) [Title 22. Foreign Relations and Intercourse; Chapter 78, Trafficking Victim Protection]
Share Hope International" (https://sharedhope.org/the-problem/what-is-sex-trafficking/
Finkelhor, D. (2012), (Characteristics of crimes against juveniles. Durham, NH: Crimes against Children Research Center
Josh Magness 2018, Miami Herald).
The Prevalence of Child Sexual Abuse in Out-of-Home Care: A Comparison Between Abuse in Residential and in Foster Care" ( Saskia Euser, Lenneke R. A. Alink, Anne Tharner, Marinus H. van IJzendoorn, Marian J. Bakermans-Kranenburg, 2013)
The American Journal of Maternal Child Nursing" (Dowdell EB, Cavanuagh DJ, Burgess AW, Prentky RA, May-June 2009